The price for the transcription can not be fixed flat rate. Based on the submitted sample pages, a non-binding cost estimate is created, which depends on the readability of the font, the number of proper names in the text and especially the scope of the order.
There is an assumed hourly wage of 35 €. The resulting price per page varies depending on the amount of text and difficulty of the font.
Two transcribed examples give you an idea of the pricing: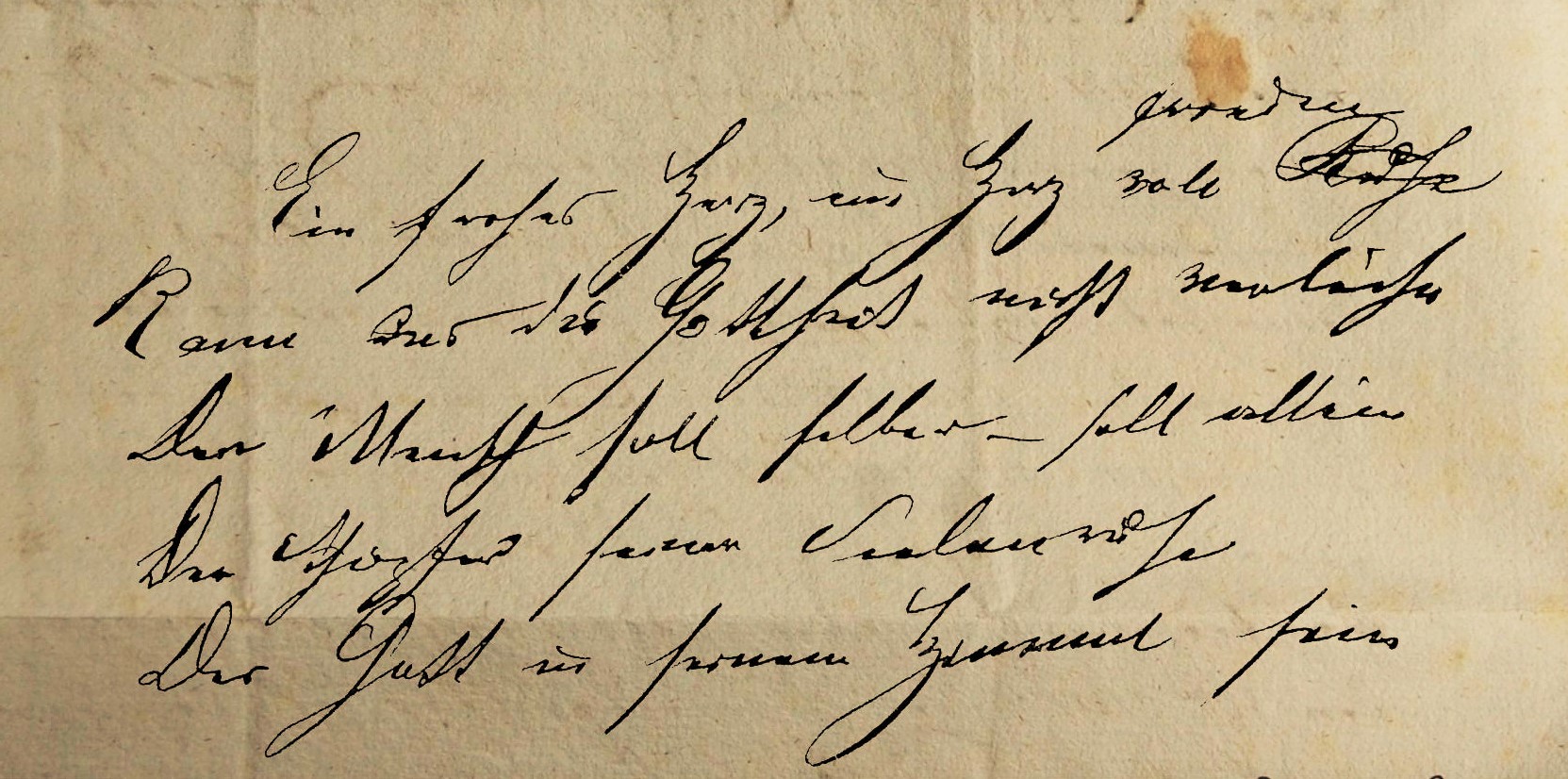 Frieden
Ein frohes Herz, ein Herz voll R̶̶u̶̶h̶̶e̶
Kann uns die Gottheit nicht verleihn
Der Mensch soll selber – soll allein
Der Schöpfer seiner Seelenruhe
Der Gott in seinem Himmel sein
For the transcription of this five lines I need about 5 minutes, which corresponds to a price of about 3 €.
Also meine Freude ist ungeheuer, mein
Dank ebenfalls. Morgen früh gehe ich nicht
in's Kolleg, sondern zum Schneider, denn am
Sonntag muß ich in der neuen Weste einherstolziren.
Was werden meine Freunde staunen und sich
ebenso ein freundliches Bäschen wünschen, wie
ich es habe! Womit vergelte ich Dir dies köstliche
Geschenk? Ich kann nicht zeichnen, malen, dichten,
stricken, häkeln, stopfen, Kuchen backen. Ich kann
rein garnichts und komme mir als ein ganz dämlicher
Mensch vor. Ich werde wohl immer in Deiner Schuld bleiben.
This transcription is more time consuming because the handwriting is more difficult to read. For the page I need about 20 minutes – so a price of about 11 €.
Do not hesitate to write me and get an offer – it is free and without obligation.
Please let me know if you like to have a "transmission" in the original wording or want a summary.
Also translations, e.g. from Latin to German or from German to English can be made.
According to § 19 UStG (regulation for small businesses) no VAT will be charged.